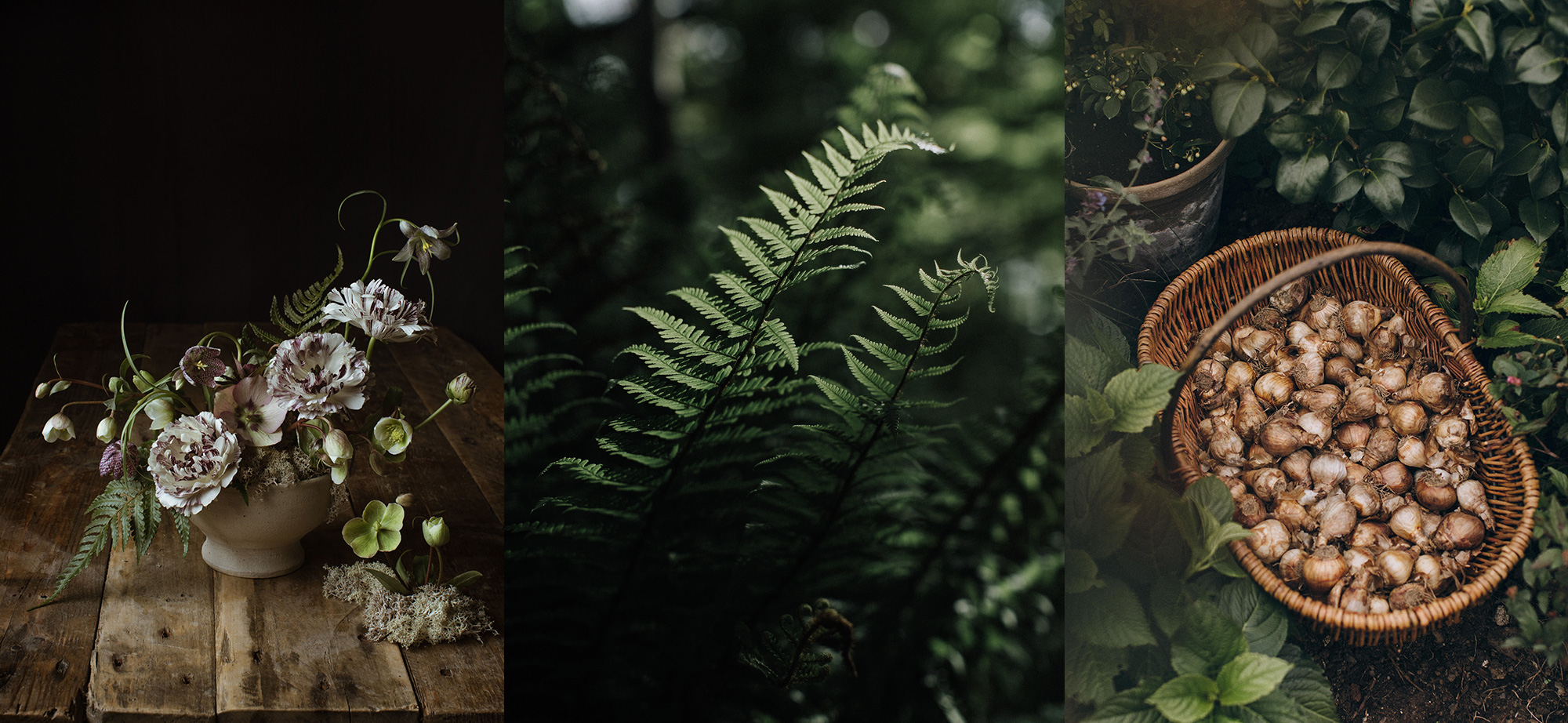 I've been working as a full-time professional photographer for over 15 years so I'm hoping to share some of what I've learned over that time.
Photographing florals is a wonderful way to learn about light, details, composition, mood, styling, camera technique and so much more! Most of all it teaches you how to notice the everyday in a new way. Something once learned that you can take with you and apply either to your brand and business photography or just as a personal pursuit. And flowers, whether garden grown or out in the wild, are something we can all access and practice with. If you can photograph flowers and nature you're well on your way to being able to photograph anything.

To express your interest in photography mentoring or future workshops get in touch or sign up to the newsletter for the latest news.

HARVEST Workshop - 24 October 2023
Myself and floral design The Rosehip and Berry will be hosting a joint floral & photography workshop on 24th October at Loughcrew Estate. You can find out more here.